Introducing Daxi - Andover Ma
Introducing Daxi - Andover Ma
Daxi, a Greek Restaurant and Bar has joined the Andolini's Restaurant Group's family. We now offer this completely new experience in downtown Andover along with Sauce Burgers and Wings, and 15sx Craft cocktail bar.
We created Daxi because it was time that the Andover community had a unique new dining option. When we opened Andolini's in 2011 it was the only full-service Italian restaurant in Downtown Andover. Since then many new Italian restaurants have opened, and we know from experience that the town craves variety. We are here to deliver exactly that. First and foremost this is our hometown, and we want to do our part to give the community what it wants. For nearly 30 years, since Pasta Villagio opened downtown in 1993, our family has been doing that by serving lovingly prepared meals, made from scratch here just for you. By combining the best ingredients with our chefs' and bartenders' talent we can deliver a complete package of quality one-of-a-kind food and beverage, caring service, a cool comfortable space, all at a value that makes our places somewhere you can visit multiple times a week.
We won't stray from that formula with Daxi, what we will do is offer you a different cuisine, modernized Greek classics with influences from the greater Mediterranean. What you will find is that these are familiar flavors presented in compelling, delicious, and healthy dishes. We will serve them with pride but not pretentiousness.
Dishes like our Greek Roasted Chicken, with oven-roasted potatoes, kalamata olives, crunchy croutons, and amazing pan jus.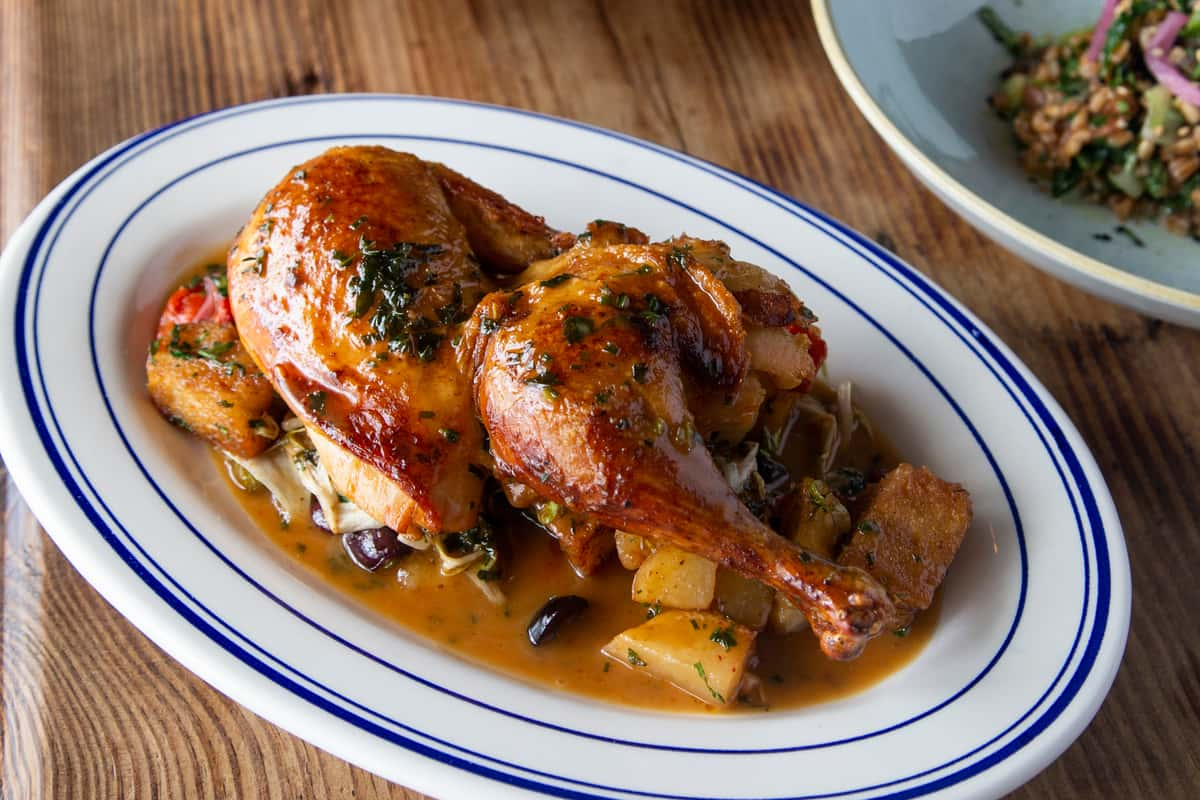 Daxi lives in an updated interior that welcomes you with the warmth of a Greek taverna, the heart is still the iconic horseshoe bar which we have fully restored. It's a place where thousands of Andover residents have spent an evening, enjoying their significant other and meeting new friends.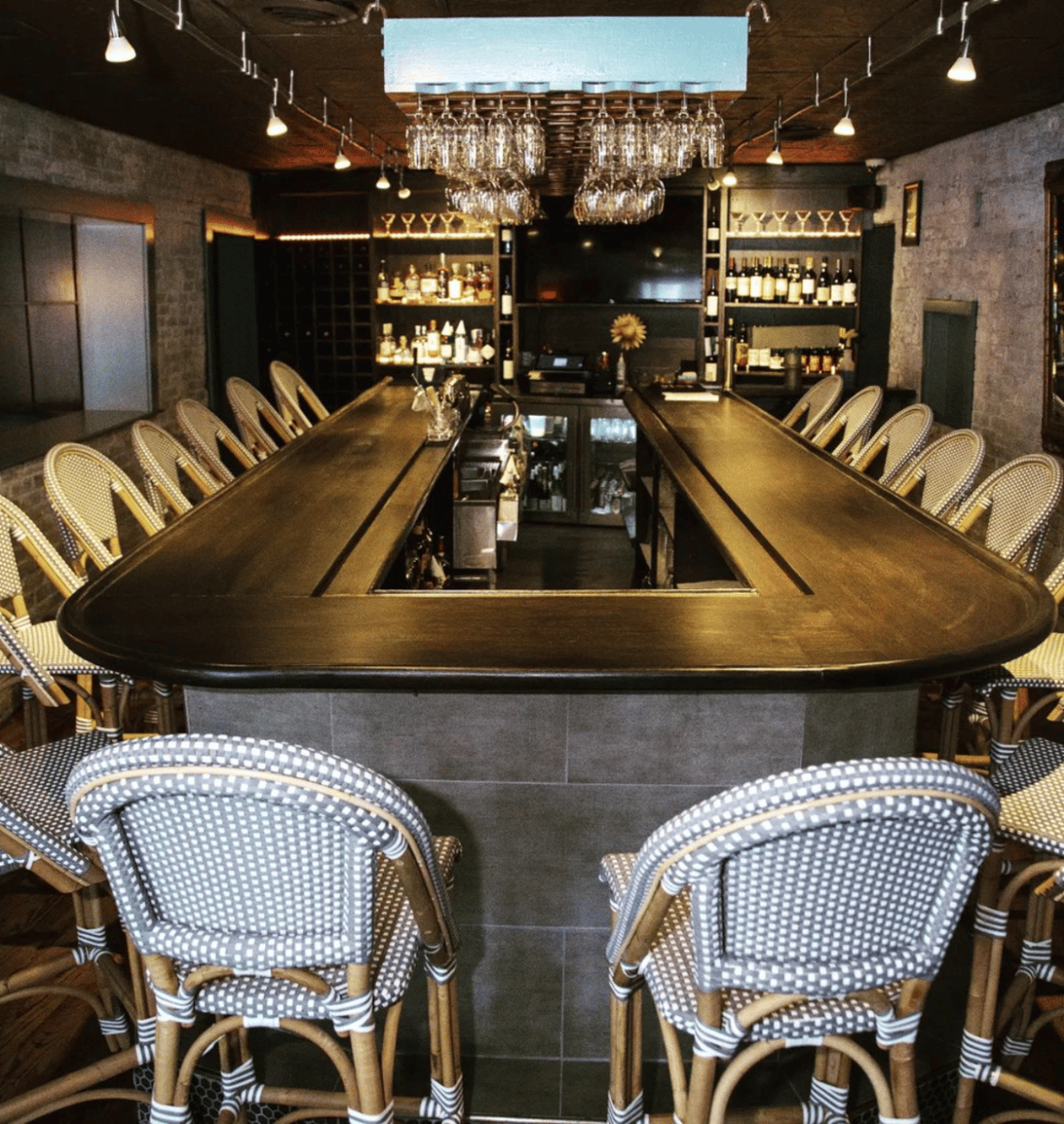 Last but not least we are continuing our Brunch service on Sundays and will be adding Saturday brunch in the near future. The brunch menu has been updated to include some new stars like the Breakfast Pita and Avocado Toast, while keeping old favorites like the Chicken and Waffles. The complete menus and more information can be found at DaxiGreek.com
The best Dishes and Drinks fall flat if the people delivering them to you don't match them, but that is not a problem here. Daxi is led by Chef Spencer Thomas, Restaurant Manager Juan Yagual, and Restaurant Manager/Event & Catering Coordinator Heidi Zagorski. Collectively we have worked together in excess of 45 years, and it is my distinct pleasure to have seen all of these hospitality stars grow while working together here. I am proud and excited to re-introduce them to you as my partners in Daxi today. They bring the confidence of experience, the creativity of artists, and the focus on team building that has allowed us to serve you for decades as we look to the future and all the good times we will share together.
Thank you for being part of the experience here on Essex Street over the years and we look forward to seeing you again soon.
-Spiro Pappadopoulos
Opening Month Days and Hours are:
Dinner Wednesday through Sunday Open at 5pm
Brunch Sunday open at 11 am